Known as the Cradle of Mankind, Ethiopia is the oldest country in the world. It is blessed with archaeological and natural wonders, ancient cultures and traditions, soulful and burgeoning cities, and a slew of remarkable wildlife.
To put it simply, Ethiopia surpasses all expectations. It is the only African country that was never colonized, and as a result, there's an abundance of immaculately preserved religious buildings and monuments. Located just north on Kenya, it is the perfect country to combine with a Kenya safari trip.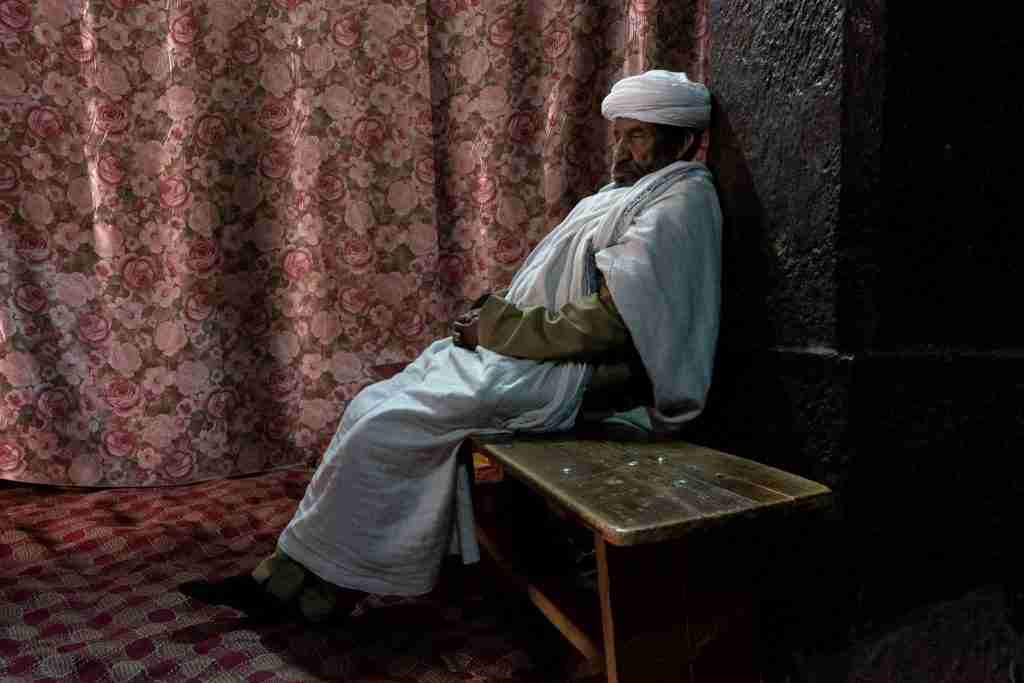 However, due to years of erosion, Ethiopia's landscape is also considered one of the most astonishing in the world – from multicolored salt flats to vertiginous valleys and broad savannas. Explore 10 of the most beautiful places in Ethiopia with our ultimate travel guide to the country, with tips on where to stay, what to eat and where to go.
WHAT IS THE BEST TIME TO TRAVEL TO ETHIOPIA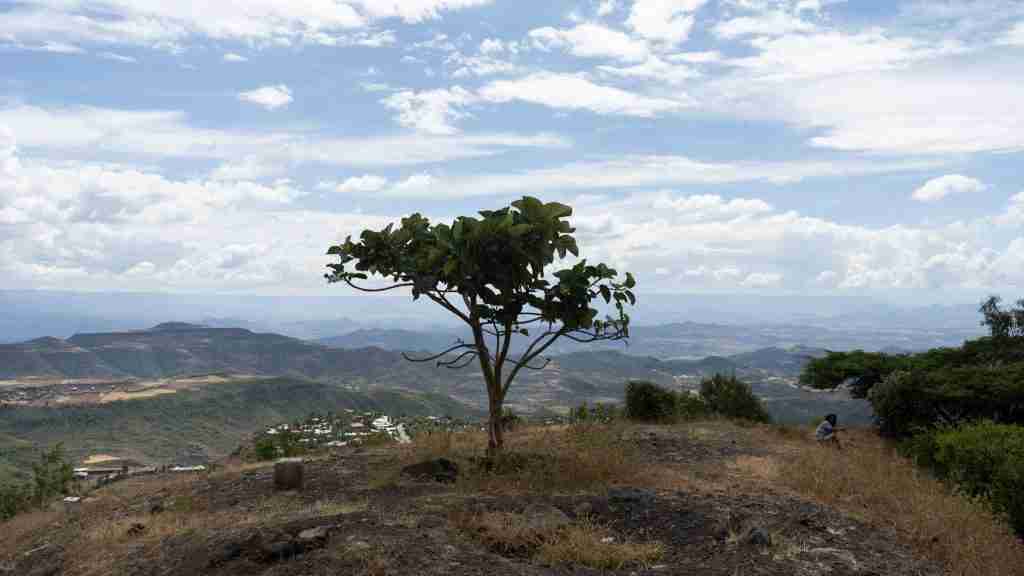 Most of Ethiopia's landscape lies over 1,500m high, with much of its highlands soaring over 3,000m. As a result, the days are mild, but nights are cold. It's ideal to avoid the rainy and dry seasons. These can exacerbate temperatures, so April when the land is arid and barren, or September-October when it starts to flourish again should be your vacation months. However, if you can stomach the rainy season, November-March or June-September have lusher vegetation and fewer tourists.
HOW TO GET AROUND ETHIOPIA
Ethiopia is a massive country, and while its road infrastructure has improved, it's still elementary. As a result, traveling in Ethiopia is better done by plane. However, some sites can only be accessed by road, so book a private tour with a reliable driver/guide. This will give you a more in-depth understanding of the places.
WHERE TO STAY IN ETHIOPIA
Traveling in Ethiopia is only possible if you find yourself accommodation that allows you to rest and recuperate. There are numerous guesthouses and hotels in Ethiopia that are considered good value by international standards, and backpackers won't have a problem finding inexpensive accommodation.
However, the comfort and cleanliness standards are usually low and "boutique" hotels and lodges are scarcer outside of Addis Ababa, where chains like Radisson Blu, Sheraton and Hilton reside.
There are at least one four/five-star quality accommodations in Bale Mountains National Park, such as the eco-luxury, boutique wilderness Bale Mountain Lodge.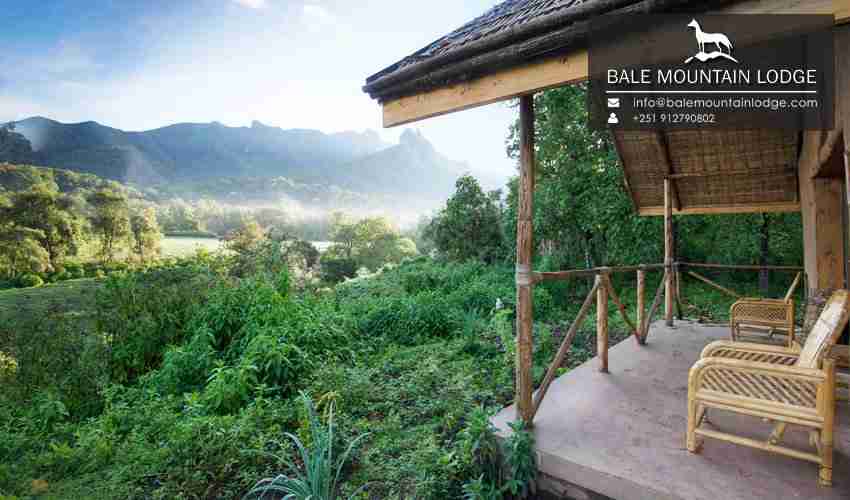 Hawassa has the Haile Resort-Hawassa with spectacular shore views, rich culture and warm hospitality, and Lake Langano has the Sabana Beach Resort.
In Bahir Dar, Lake Tana's shores house the Kuriftu Resort – a boutique lodge with lake views that often find travelers undertaking kayaking and fishing. Finally, Bishoftu is one of the most beautiful places in Ethiopia and is another part that has decent hotel options, including another Kuriftu Resort and the spa and family-oriented Liesak Resort.
MOST BEAUTIFUL PLACES IN ETHIOPIA TO VISIT
Beautiful Cities in Ethiopia to Visit
1. Harar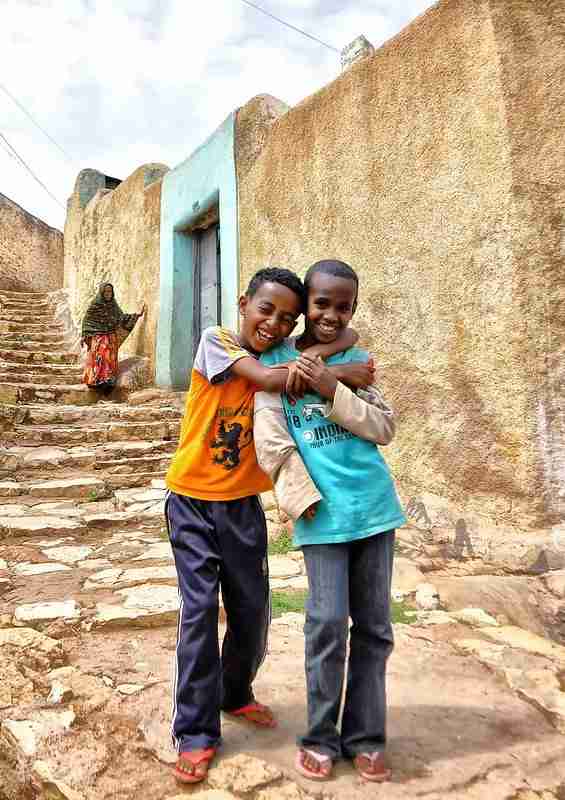 While Addis Ababa is Africa's highest capital, it is a highly modern-looking city with half-finished buildings and overly populated streets. On the other hand, Harar is Islam's fourth holiest city and one of the most beautiful places in Ethiopia because of its impressive historical sites.
With 368 colorful alleyways webbed into just one square km, Harar is dubbed "Africa's Mecca," and its old walled town contains over 90 mosques for you to visit. If you're feeling courageous, a popular nightly ritual feeds the hyenas just outside the city walls, in which travellers are more than welcome to participate. Or take a more leisurely approach to the city, and stroll around one of its lively markets, which will convince you you've stepped out of the 21st Century.
2. Gondar
Home to medieval Ethiopian Princesses and Emperors for 1000 years, Gondar has become known as the "Camelot of Africa" for its numerous remains of royal castles. Its turreted citadel, bathhouses and immense banqueting halls leave you in no doubt about its historical and current importance as a Christian Kingdom.
Beside the castle remains, head to Fasiladas' Bath as it is the location for the annual Timkat celebration, which sees bishops splash the blessed water onto crowds of Ethiopian people who have come to renew their faith. One of the most beautiful places in Ethiopia is Gondar's Debre Berhan Selassie. Here you'll find a beautiful Ethiopian church comprised of stone walls, a two-tiered thatch roof, arched doors, and painted frescos with 123 winged cherubs on the ceiling representing the omnipresent God.
There are also excellent shopping opportunities in Gonder, and you can taste the best Ethiopian food at the Four Sisters Restaurant.
3. Aksum
Steeped in folklore and one of the oldest cities in Africa, Aksum is believed to have been the Queen of Sheba's home. It is also thought to be the Ark of the Covenant's final resting place, which you can supposedly see over the walls of the St Mary of Zion Church complex into the Northern Stelae Field. Due to its size, this city is overlooked by tourists. But its mountaintop monasteries, underground routes to Aksumite empire tombs, and the sizeable rock-hewn reservoir – Mai Shum – that local tribes believe was once the Queen of Sheba's bathing place make this city a hidden gem in Ethiopia.
The Best of Ethiopia's Landscape to Explore
4. The Semien (or Simien) Mountains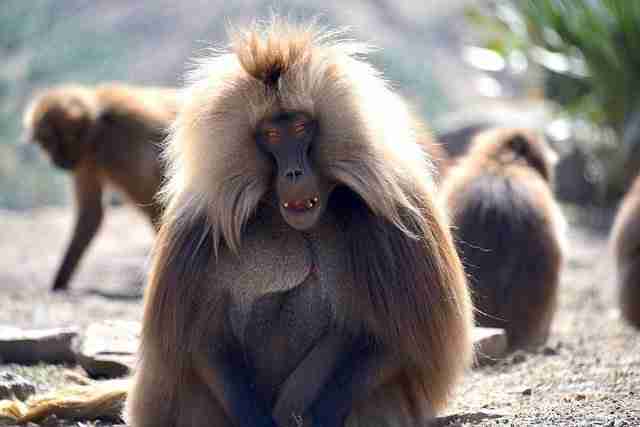 Known as "God's playground", the Semien Mountains range allows travelers to hike along the escarpment and view one of the most breath-taking vistas in all of Ethiopia. Climbing to an altitude of 4,620m and stretching 100 miles from east to west, the rock-hewn churches and medieval castles can be seen in all their glory. If you're lucky, you might chance a peek at the country's most unusual wildlife, including the Walia ibex – a goat that doesn't exist anywhere else on Earth and the Gelada monkey, found only in the high meadows of Ethiopia.
5. Omo Valley
To discover the ancient Ethiopian people more intimately, you need to head to Omo Valley, where you'll learn about warrior tribes, pastoralists, and blood-drinking hunters. Each of the villages located here has its language and traditions; for example, the Hamar and Mursi tribes adorn themselves with jewelry and body art. Once you've introduced yourself to the locals, go beyond the tourist path and head to the vibrant markets of the north, journey the sweeping highlands or join a frankincense-scented coffee ceremony.
6. Bale Mountains
Located in the Oromia Region of Ethiopia, the Bale Mountains is a dramatic landscape comprised of humid cloud forests, wild, rocky scenery and the lush Harenna Forest that looks to be an odd blend of sci-fi and mythical influences. This is a protected area of 2,2000 km2 and it is only 400km southeast of the Ethiopian capital, Addis Ababa. Less known among travellers, the Bale Mountains are among the most beautiful places in Ethiopia, and its rare amphibian species, flora, and endemic birds waiting to be spotted make it a nature-lovers paradise.
7. The Great Rift Valley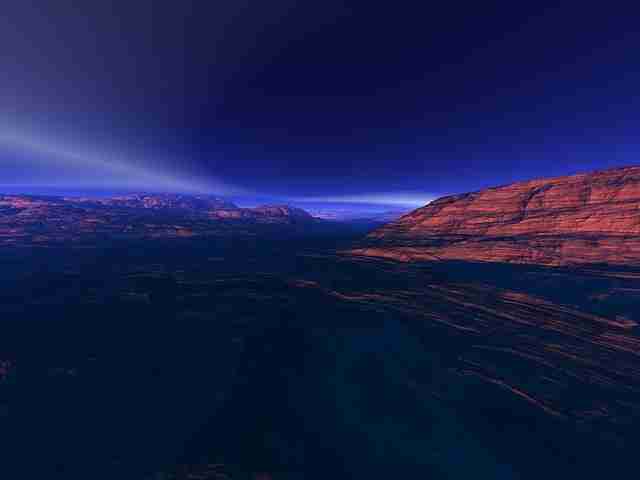 Perhaps one of the unique places in Ethiopia is the Rift Valley, as it rips a massive scar through the middle of the country, causing lakes, including Lake Langano, to bubble into existence and forests to spring out of thin air. Here travellers can find the Awash National Park and its 150m deep gorge and waterfall, carved by the Awash River.
This is one of the finest national parks in Ethiopia, and the dormant volcano, Mount Fantelle, towering above the dense bush, reminds visitors of this every time. If you're looking to relax in hot springs while in Ethiopia, head to Filwoha hot Springs from the Awash park. Numerous blue pools and Lake Beseka await you while over 450 bird species soar above, including the Ethiopian cliff swallow.
Another one of the national parks in Ethiopia is in the Rift Valley, the Nechisar National Park, and here you'll discover the "Bridge of God", an isthmus between Lake Chamo and Lake Abaya. Beyond the Rift Valley's natural beauty, travellers will find various traditions and cultures preserved in the indigenous people who live their lives around weaving, farming, traditional ceremonies and market days.
8. Blue Nile Falls
Situated close to the city of Bahir Dar are the Blue Nile Falls, otherwise known by the locals as 'Smoke of Fire". These jaw-dropping falls are undoubtedly one of the most beautiful places in Ethiopia. They are known as this because the falls send up a never-ending mist that drenches viewers from miles away. During flood season, it stretches more than a quarter mile long and drops 150 feet into an impressive gorge. If you venture a little further downstream, you might see some exotic birds and monkeys or Ethiopia's first stone bridge.
9. Danakil Depression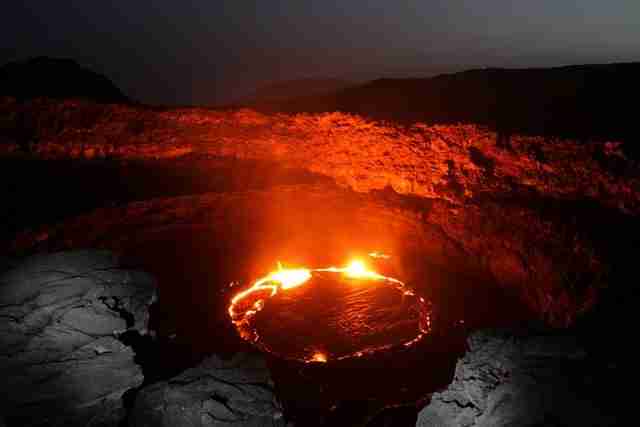 While the name suggests this area cannot be one of the most beautiful places in Ethiopia, its vast geography as the driest and hottest place on Earth and otherworldly Dallol Sulphur Springs puts it on our list. Some parts are 100 metres below sea level (one of the lowest places on Earth), but there are also two active volcanoes – Mount Erta and Ayala – with their lava lakes being a photographer's dream.
The Awash River streams its way to this land and ends at an enormous salt mine where workers from local communities' hack salt to sell. If you're looking for a lunar-like experience, this is your destination. Be aware, accommodation is rare here, and most visitors set up camp at fixed sites.
Most Beautiful Places in Ethiopia that are Ancient Churches
10. Churches of Lalibela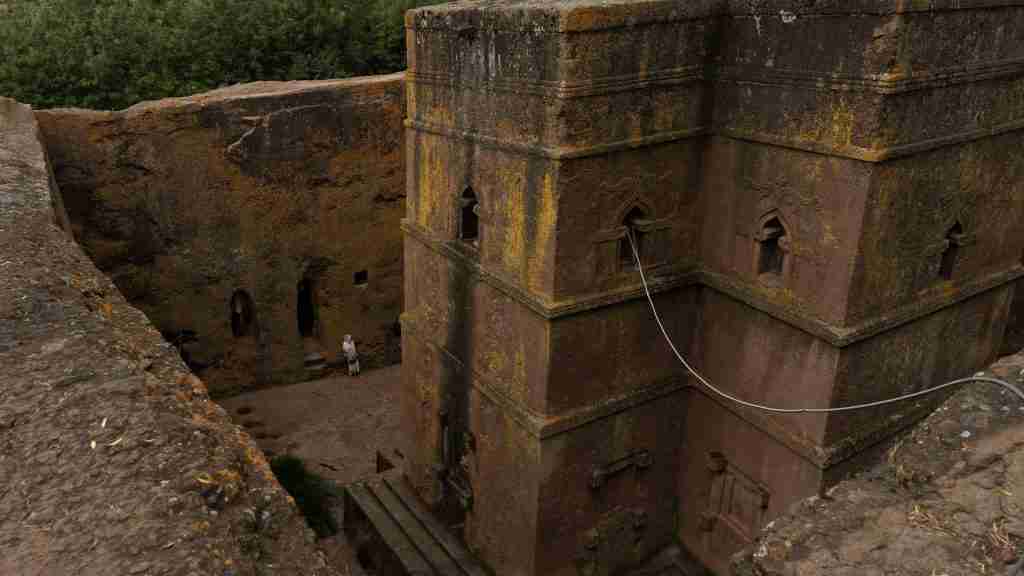 Situated at 2,630 m in the wild Lasta Mountains, the isolated town of Lalibela is known for its rock-hewn churches. This is certainly one of the most beautiful places in Ethiopia. These were built with the intention of becoming the "New Jerusalem" for Christians. If you're traveling to Ethiopia for ancient history and architectural splendor, this is a fantastic setting. Between the 10th-13th centuries, Lalibela was the Zagwe Dynasty's capital under its ruler, King Lalibela.
During this time, the churches were constructed by almost 40,000 people and made entirely of rock. There are 11 grand and monolithic churches, including the House of Saint George with its trenches and ceremonial passages, for you to explore and several monasteries nearby should you need a further religious fix.
WHAT TO EAT AND DRINK IN ETHIOPIA (ETHIOPIAN CUISINE)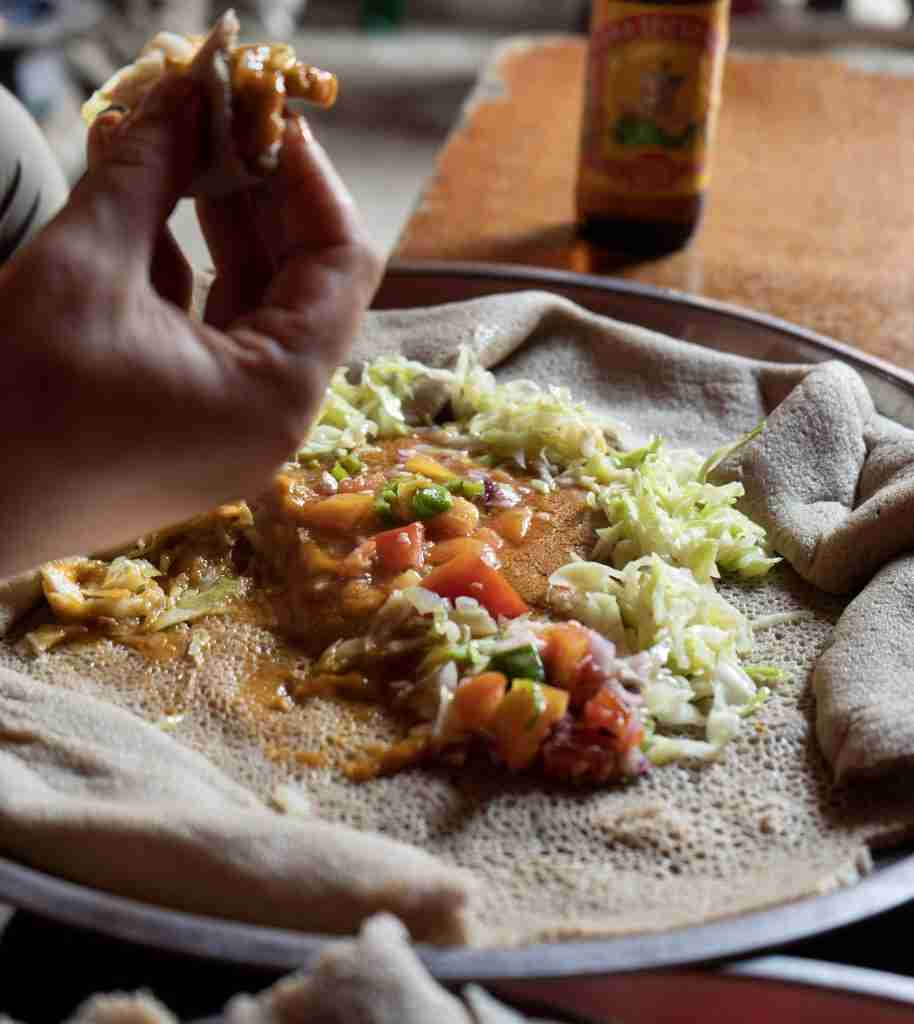 Ethiopian food is incredibly flavorful and delicious. It is also very vegetarian friendly as many of the stews are made of lentil and chickpeas as well as other vegetables. Food is served on a spongey crepe-like flatbread called injera that has a sour taste and is incredible good for you. It is made from a super-grain called Teff which grows in Ethiopia. Ethiopian food is eaten with your hands using pieces of injera to scoop it up. It's most common spice is called berbere which is often mixed into its various dishes and stews. The food alone is reason enough to make a trip to Ethiopia.
For drinks there is local ethiopian beer and the incredible delicious Tej, the Ethiopian honey wine. This wine is full of honey flavor and is dangerously good. It is easy to drink too much of it without noticing.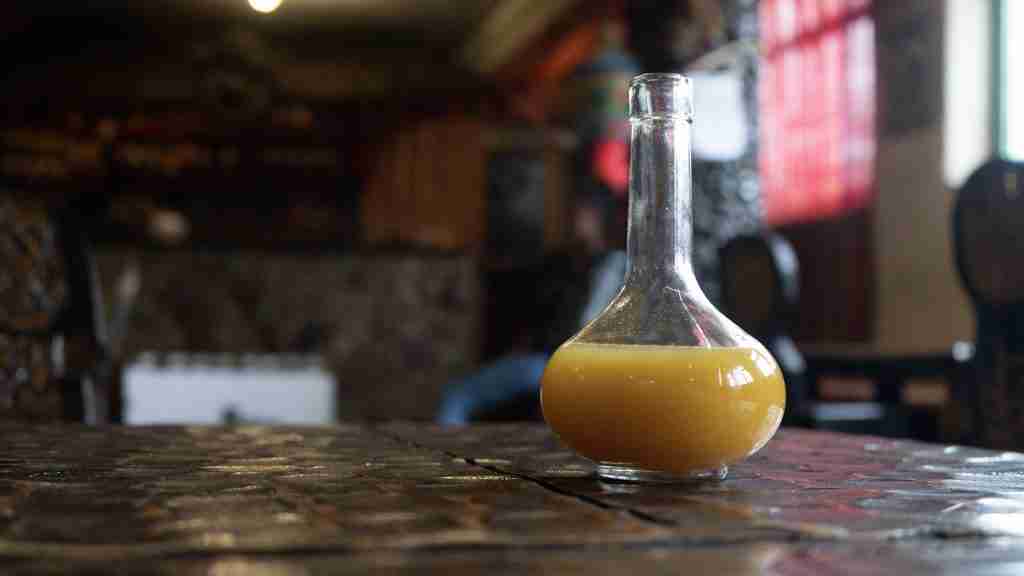 FINAL THOUGHTS
There are so many beautiful places in Ethiopia that deserve a visit, but these 10 are the most visited because of the wonder it leaves on tourists. Each location can be reached from most of the major cities in Ethiopia either for a day trip by bus or car, or for an overnight trip by plane. They are a must for anyone who loves history, culture and wildlife.